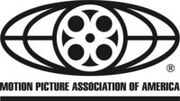 Motion Picture Association of America is an American trade association that represents the six major Hollywood studios. It was founded in 1922 as the Motion Picture Producers and Distributors of America (MPPDA) to advance the business interests of its members. In its formative years it took on the role of devising guidelines for film content which resulted in the creation of the Production Code, and currently administers the MPAA film rating system.
More recently, the MPAA has advocated for the motion picture and television industry through lobbying to protect creative content from piracy and for the removal of trade barriers. The MPAA has long worked to curb copyright infringement, including recent attempts to limit the sharing of copyrighted works via peer-to-peer file-sharing networks. Former Democratic Senator Chris Dodd is the chairman and CEO.
Here are the six major Hollywood studios for the Motion Picture Association of America.
Paramount Pictures (founded in July 1912)
Universal Pictures (founded in April 1915, which was celebrates its 75th anniversary in 1990)
Warner Bros. Pictures (founded in April 1923)
Walt Disney Studios (founded in October 1923)
Columbia Pictures (founded in April 1924)
20th Century Fox (founded in April 1935)
Ad blocker interference detected!
Wikia is a free-to-use site that makes money from advertising. We have a modified experience for viewers using ad blockers

Wikia is not accessible if you've made further modifications. Remove the custom ad blocker rule(s) and the page will load as expected.