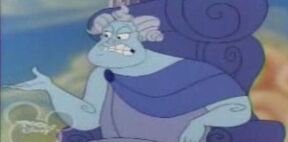 Boreas (known in Roman as Aquilo) is the god of the north wind, seems to have a grudge against Ares for beating him up when Sparta was being created. Aeolus or any of the other winds do not appear so in the show he may be the god of all of the winds and Son of Astraeus and Eos and brother of Zephyrus and Eurus
Ad blocker interference detected!
Wikia is a free-to-use site that makes money from advertising. We have a modified experience for viewers using ad blockers

Wikia is not accessible if you've made further modifications. Remove the custom ad blocker rule(s) and the page will load as expected.